Tuesday, March, 12th, from 11:30-1:30 pm at Mega Mall, lower level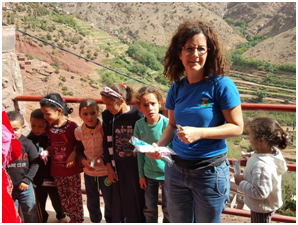 The work done by "Amis des Ecoles " in the Atlas Mountains for Amazighe children over the last decade has given a chance to hundreds of children to complete their education and get a better life. The services they have provided have alloweded young girls to finish elementary school and go on for their baccalaureate degree; thus, empowering many young girls to succeed academically.
AIWA looks forward to seeing many of our members at this special event.