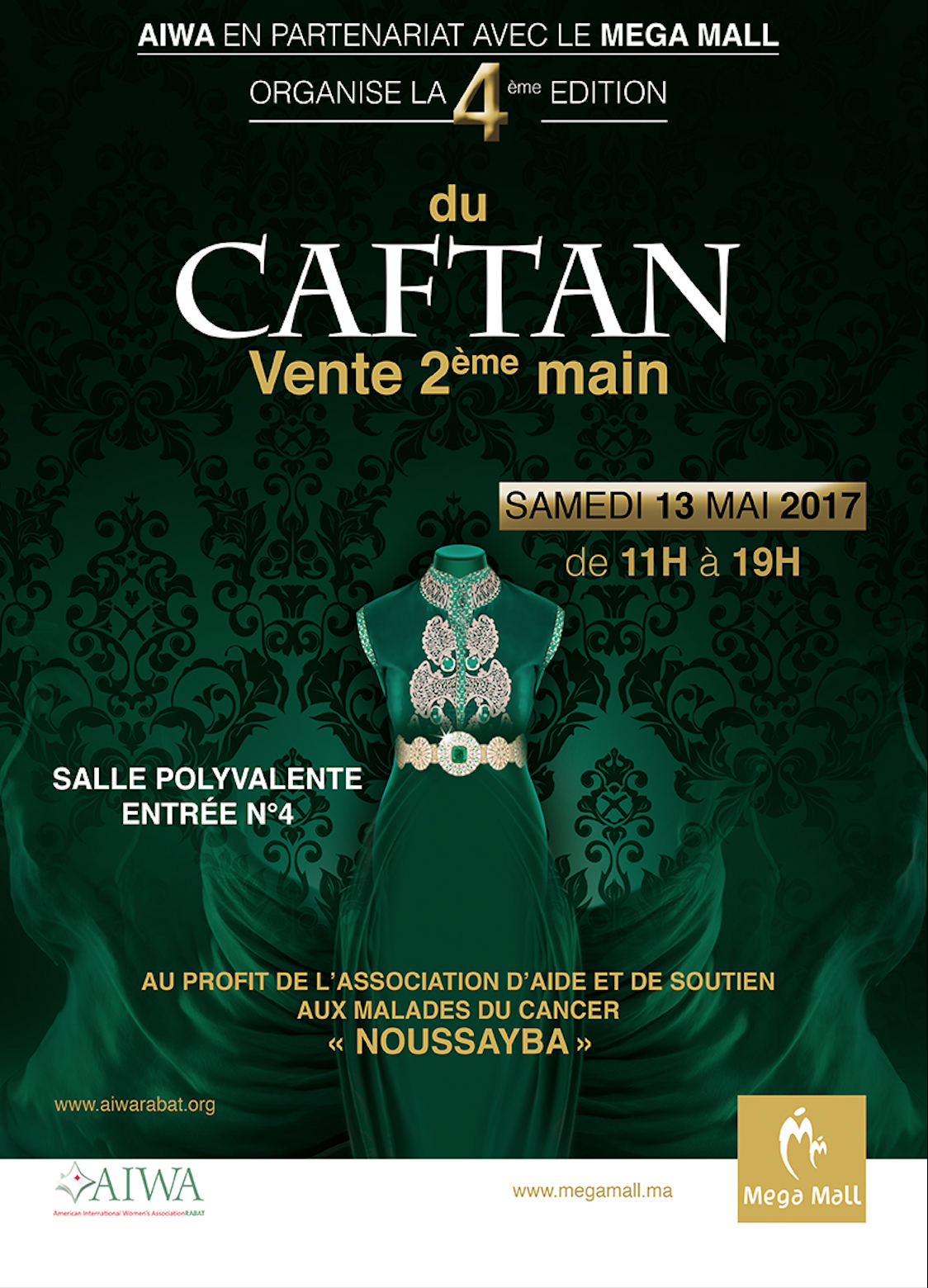 Thanks to the Caftan Committee members who through their commitment, hard work and enthusiasm made the "4th Caftan Second Hand Edition" a great success!
A very special thanks to the women who donated their caftans to meet charity needs. The money raised went to "Noussayba association" which hosts cancer patients.
AIWA members would like to renew their gratitude to Mega-mall Rabat for its continued support.
Again, we extend our sincere gratitude to everyone who helped in the event.