Dear members
We are delighted to inform you that the 4th edition Caftan Second Hand, will be held on the13th of May 2017 in partnership with Mega Mall.
We do count on your generosity either by:
the donation of your caftans
or
the donation of 40% of the Caftan's price you are selling.
We are very confident that Caftan Second Hand 2017 will collect more donations through your generosity, engagement, cooperation and support.
All the proceeds will directly go to NOUSSAYBA, an Association that support patients suffering from Cancer.
Please spread the word around you, for the donation as well as for the day sale of May 13th May.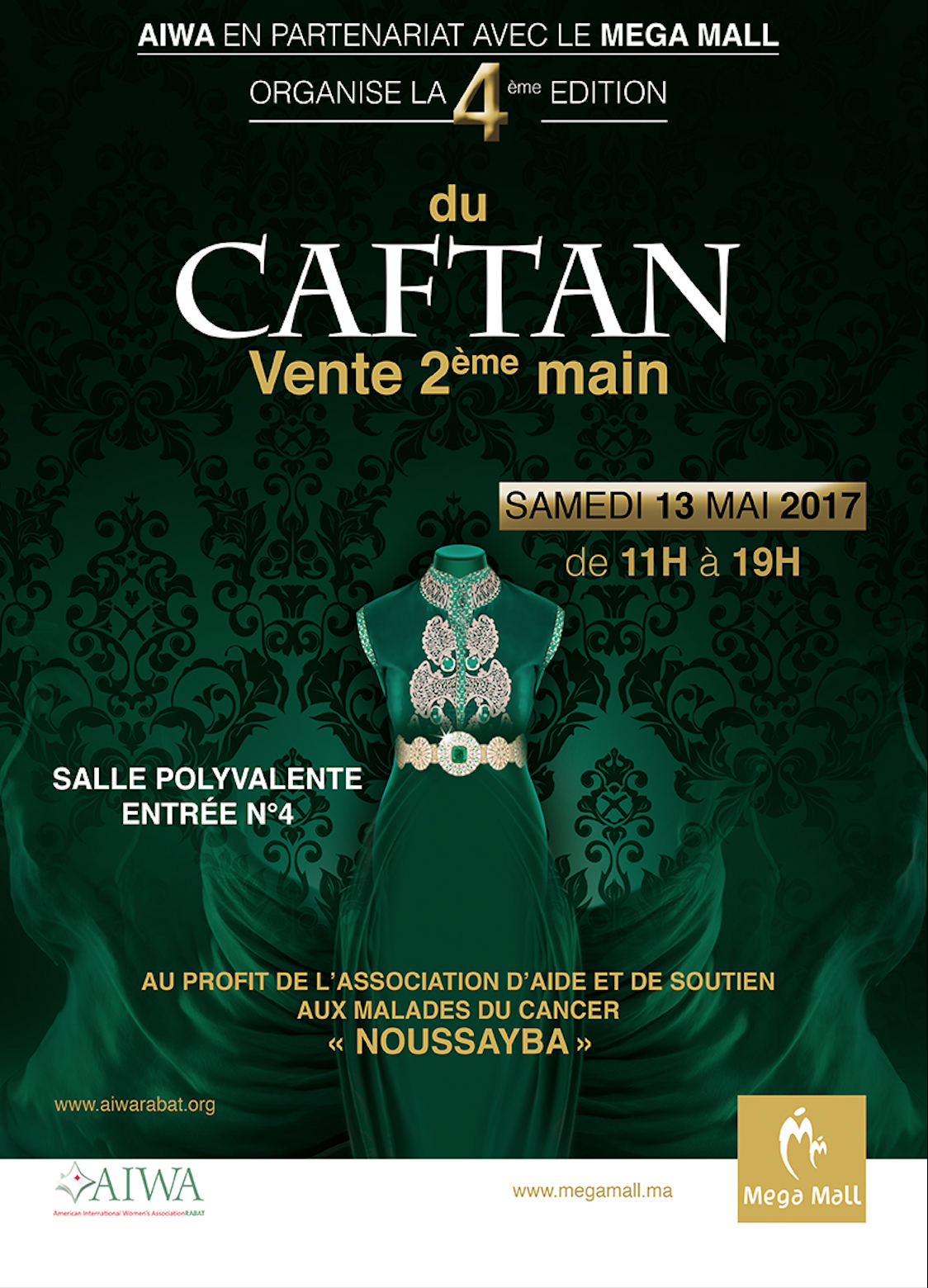 The members of the organizing committee are as follow: (alphabetical order of the first name)
Hafida Achour (Coordinator)
Connie McDaniels
Habiba Boutaleb
Jamila Nouar
Khadija Sebbar
Hakima Boukhris
Laurence Moreau
Maria Achour
Maria Bentami
Oumnia Seghrouchni
Samia Elkanani
Soumaya El Ouggouti
Ladies appointed to collect caftans are:
Habiba Boutaleb
Jamila Nouar
Khadija Sebbar
Oumnia Seghrouchni
Samia Elkanani
For organization purposes all the collections should end by the 30th of April 2017. So, Please call the lady nearest to your residence and give her your caftans and do precise the option you want to enter (1 or 2).
Together we will make of this major fundraising event a great success!
Thank you!
The committee