The media present "show hypnosis" as a magical and supernatural power that takes control of people's minds and bodies. For their part, social networks used to spread appalling information about people as you and I, who have been hypnotized by a passer-by and who, under some supernatural influence, have acted against their own interests.
Can hypnosis really neutralize our wills, and make us loose our self-control?
Is there any truth behind these claims?
And beyond this image, sometimes amusing, sometimes frightening, does hypnosis can be used for something else?
During the first part of the conference, Mr. Khalid ABOUKHALID will demystify the preconceived notions on hypnosis by shedding light on how it works, on its scope and limitations and its diverse applications.
In a second part, he will experiment with us a collective session of relaxation followed by a hypnotic stress management session.
Program: 1h30
Hypnosis: How does it work? Demystify and get rid of some accepted ideas about it.
What is stress?
Hypnotic induction for stress management
Questions/Answers.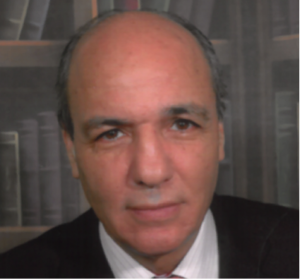 Mr. Khalid ABOUKHALID is a Coach practitioner in hypnosis, and Master practitioner in neurolinguistics programming. He is also a hypnosis instructor, certified by the prestigious National Guild of Hypnotists of the United States, and certified in the hypnotic management of pain by Healthy Vision (USA).
Coaching & Leadership Sarl.
Master in Neurolinguistic Programming 
Certified in Pain Hypnosis Management
Hypnosis Certified Instrutor, NGH (Boston)
http://coaching-Leadership.com/
+212 665 28 01 04
When: Tuesday, May 9th  at 6:30 PM
Where: MegaMall, Small Room, Next my Candy (Lower Level)